Posts for: October, 2014
By Greenleaf Dental Care
October 24, 2014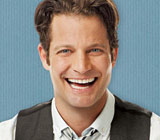 Perhaps you've seen Nate Berkus on The Oprah Winfrey Show or watched his television program, The Nate Berkus Show. You may even have read his best-selling book, Home Rules: Transform the Place You Live Into a Place You'll Love. Regardless of where or how you discovered Berkus, you will surely have noticed his dazzling smile.
Berkus recently opened up about the facts behind his trademark smile during an interview with Dear Doctor magazine. First off, his smile is totally natural, as he never wore braces or had any cosmetic work, including porcelain veneers. However, Berkus does give credit to his childhood dentist for the preventative healthcare he received as a young boy. "I'm grateful for having been given fluoride treatments and sealants as a child," he said. Nate also shared the important flossing advice he learned from his dentist that he still follows today: "Floss the ones you want to keep." Berkus went on to say that he feels, "healthy habits should start at a young age."
And we totally agree! For this reason we have put together the following list of facts and oral hygiene tips:
Over 50% of plaque accumulation occurs in the protected areas between teeth — a place that may be difficult or even impossible to reach with a toothbrush.
A thorough brushing may take up to two minutes at first, and it may feel awkward as you reach some places in your mouth.
Remember, more is NOT always better! Brushing or flossing too hard can be damaging to your teeth and gums. And never saw back and forth with your floss.
To learn more about oral hygiene, including brushing and flossing techniques, you can continue reading the Dear Doctor article "Oral Hygiene Behavior - Dental Health For Life." Or you can contact us today to schedule an appointment so that we can conduct a thorough examination, review your brushing and flossing techniques, and discuss any questions you have as well as treatment options. As needed, we will work with you to teach you the proper brushing and flossing techniques so that you feel confident before you leave our office. And to read the entire interview with Nate Berkus, please see the Dear Doctor article "Nate Berkus."
By Greenleaf Dental Care
October 09, 2014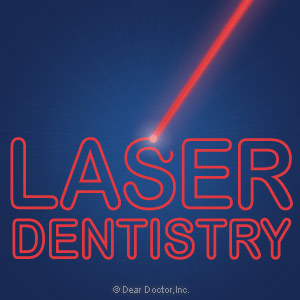 Lasers have transformed our everyday lives, especially in healthcare. These intense beams of light of a single wavelength have revolutionized all manner of diagnostics and treatments, from general surgery to cosmetic therapy.
Dentistry has also been influenced by the laser revolution. Here are just a few of the areas where they're growing in use and popularity.
Early disease detection. Laser instruments can take advantage of "fluorescence," the tendency of bacteria to "glow" when exposed to certain wavelengths of light. This is proving more effective in detecting early tooth decay in pits and fissures (very tiny areas in a tooth's biting surface) than traditional needle-like probing instruments called dental explorers. Newer lasers can now detect the same fluorescent qualities in soft tissues, which may reduce the detection time for oral cancer and make the difference between life and death.
Dental caries treatment. Lasers have become an alternative to the dental drill in treating teeth with dental caries (decay). Although with larger cavities lasers are somewhat slower than the conventional drill, they truly shine when it comes to early enamel caries and small cavities because they can be quite precise in the amount of tooth structure they remove. This feature allows them to be less invasive than a dental drill.
Periodontal treatment. Periodontal (gum) disease is an infection caused mainly by bacterial plaque and calculus (hardened plaque deposits) that have adhered to tooth surfaces. Lasers are emerging as an alternative to conventional periodontal (gum) surgery to treat voids or spaces below the gum line called periodontal pockets that have formed because of gum tissue detachment as supporting bone is lost. With their ability to target and destroy infected tissue without damaging nearby healthy tissue, lasers can achieve similar outcomes as traditional techniques but with less tissue damage and discomfort to patients afterward.
Research and development into laser technology continues to perfect these and other applications that promise to make dental procedures less invasive and more comfortable for patients.
If you would like more information on the use of lasers in dentistry, please contact us or schedule an appointment for a consultation.