Posts for: May, 2015
By Greenleaf Dental Care
May 29, 2015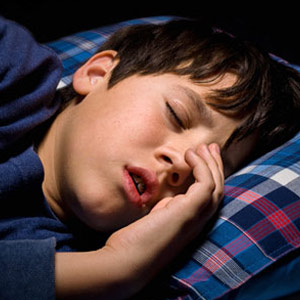 We all know how much better we feel after a good night's sleep: refreshed, energized and ready to handle — even excel at — our day-to-day responsibilities. Yet millions of people, young and old, are robbed of a good night's rest by sleep-related breathing disorders such as sleep apnea, in which the soft tissues in the back of the throat block the airway during sleep. This temporarily disrupts airflow, causing numerous "micro-arousals" (sleep interruptions) that we may not even be aware of. A lack of sleep can make us drowsy, irritable and unfocused. In children, these typical symptoms of sleep apnea can lead to mistaken diagnoses of Attention Deficit Hyperactivity Disorder (ADHD).
The relationship between sleep apnea and behavioral problems has been highlighted in several recent scientific journal articles, including a major study published several years ago in Pediatrics, the official journal of the American Academy of Pediatrics. The lead author, Dr. Karen Bonuck, said at the time: "We found that children with sleep-disordered breathing were from 40 to 100 percent more likely to develop neurobehavioral problems by age 7, compared with children without breathing problems. The biggest increase was in hyperactivity, but we saw significant increases across [other] behavioral measures." Therefore, an accurate diagnosis of a child's behavioral problems — leading to the right treatment — is crucial. While sleep apnea must be diagnosed by a physician, treatment for the condition is often provided by a dentist.
What can be done for children suffering from sleep apnea? The most common treatment is surgical removal of the tonsils or adenoids. This treatment can sometimes be performed by an oral and maxillofacial surgeon, a dentist who has received several years of post-graduate surgical training. There are several other procedures oral surgeons can perform to open the airway, depending on what anatomical structures are blocking it.
Sometimes a child with sleep apnea can benefit from a procedure to expand the palate (roof of the mouth) to enlarge the airway. This is not a surgical treatment but rather an orthodontic one. An orthodontist (a dentist who specializes in moving teeth) will fit the child with a palatal expander, a butterfly-shaped device that gradually separates the two bones that form the upper jaw and roof of the mouth. This is often done to prevent crowding of teeth and other bite problems, but has been shown in some cases to improve airflow.
There is another dental approach used to treat adults and older children, whose jaw growth is complete. It's called oral appliance therapy, and it involves wearing a custom-made device during sleep that resembles a sports mouthguard or orthodontic retainer. An oral appliance can maintain an opened, unobstructed, upper airway during sleep in various ways, including: repositioning the lower jaw, tongue, soft palate and uvula; stabilizing the lower jaw and tongue; increasing the muscle tone of the tongue.
If your child has been diagnosed with sleep apnea, we can help you find the best treatment approach. For more information, please contact us or schedule an appointment for a consultation. You can also learn more by reading the Dear Doctor magazine articles "Sleep Disorders & Dentistry" and "Snoring & Sleep Apnea."
By Greenleaf Dental Care
May 08, 2015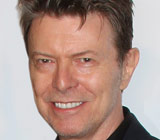 In his decades long career, pop-music chameleon David Bowie has gone through a dizzying series of transformations. And as he morphed from alien-inspired space oddity to fashion-forward international superstar, his smile benefited from some very dramatic ch-ch-ch-changes. While Bowie hasn't talked much about his dental treatments, a comparison of pictures from the mid 1970s to the mid '90s (not to mention a much-viewed youtube video on the subject) makes it clear: his tooth staining, misalignment and gum recession have been left behind like polyester bellbottoms.
But tooth makeovers aren't just for pop stars! Cosmetic dentistry can benefit anyone who's interested in improving their appearance, at any age. Often, treatment starts with a "smile analysis" — a review of the current aesthetics of your mouth, including the shape, spacing, color and alignment of the teeth, the appearance and general health of the gums, and the way the lips and gums frame the smile.
This analysis can help pinpoint some places where the overall look of your smile may need improvement, and it can also identify some specific treatments to make it better. It's even possible to see a simulation of what you'd look like after the treatments are complete, to help ensure that your goals are realistic and attainable. What are some of the most common cosmetic procedures?
For stained teeth, you can try in-office whitening with concentrated bleaching solutions, or professionally-supervised at-home treatments using plastic trays that are custom-made to fit your teeth. The major difference between the two is the amount of time you need — with in-office treatments, you'll see results right away, while at-home gels may require weeks.
Tooth bonding and restoration with composite resin is a relatively fast and easy way to fix minor to moderate chips, flaws and discoloration. Because the composite material bonds directly to the tooth itself, this method requires only minor tooth preparation, and is often completed in just one office visit.
If your teeth, like Bowie's, need more extensive restoration, dental veneers or crowns may be required. Veneers are super strong, wafer-thin coverings that fit over the front surface of your teeth. Besides giving you that "Hollywood white" smile, they can also lengthen teeth that are too small, correct misalignment and close gaps in your smile. To correct even more extensive problems, crowns (also called caps) can replace the entire visible portion of one or more teeth — or, if teeth are missing, a permanent, long-lasting dental implant can be placed.
Many adults are choosing orthodontics to correct problems of tooth position, alignment or spacing — in fact, some 20% of all orthodontic patients today are grown-ups! It's never too late to start treatment, and with less-noticeable appliances like clear aligners and tooth-colored braces, it's easier than ever to make those ch-ch-ch-changes.
If you would like more information about the options available in cosmetic dentistry, please contact us or schedule an appointment for a consultation. You can also learn more by reading the Dear Doctor magazine articles "Orthodontics For The Older Adult" and "Cosmetic Dentistry."