Posts for: March, 2017
By Greenleaf Dental Care
March 30, 2017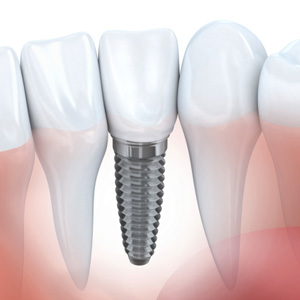 Many people with diabetes are hesitant about getting dental implants because they're under the impression their chances of failure are greater than for non-diabetics. But if you're one of the 26 million Americans with diabetes, that isn't necessarily so — with a little extra precaution before, during and after implant surgery.
Diabetes is a group of diseases that affect how the body processes glucose. This simple sugar is used by the body to provide energy to cells, but can also cause damage if its volume level in the bloodstream is too high. The body normally regulates this through the hormone insulin produced by the pancreas.
The pancreas in people with Type 1 diabetes doesn't produce insulin and so they must receive an outside source of the hormone through daily injections with careful daily monitoring of glucose levels. Those with Type 2 diabetes, the most common form of the disease, don't produce a sufficient amount of insulin or the body no longer responds to the insulin produced. For either type, abnormal glucose levels — either too high or too low — can have adverse affects on the body, including blindness, nerve damage, gangrene, coma or death.
Diabetes can also slow wound healing, increase the risk of infection, and alter the body's inflammatory response, all of which are major concerns when placing implants. Because implant placement involves minor surgery in which a wound results, there's been wide concern that a slower healing process could increase the risk of implant failure.
Recent studies, though, are encouraging especially for patients who have their diabetes under control through medication, diet and exercise. Patients with poor glucose control are at higher risk, because it can take longer for the bone to heal around an implant after placement. For such individuals special considerations to guard against infection may be needed during implant surgery.
In fact, the implant success rate for most diabetics is about the same as for non-diabetic patients, 95%. With proper disease management and a little extra wound care, you can be among the many that experience a favorable outcome and a more attractive smile with dental implants.
If you would like more information on diabetes and dental care, please contact us or schedule an appointment for a consultation.
By Greenleaf Dental Care
March 15, 2017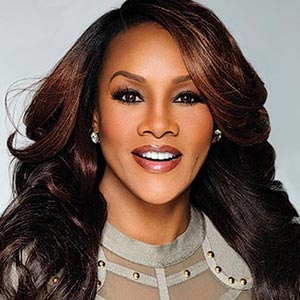 What's an actor's most important feature? According to Vivica A. Fox, whose most recent big-screen role was in Independence Day: Resurgence, it's what you see right up front.
"On screen, your smile and your eyes are the most inviting things that bring the audience in" she said. "Especially if you play the hot chick."
But like lots of people, Vivica reached a point where she felt her smile needed a little help in order to look its best. That's when she turned to a popular cosmetic dental treatment.
"I got veneers years ago," Ms. Fox told Dear Doctor magazine in a recent interview, "just because I had some gapping that probably only I noticed."
What exactly are dental veneers? Essentially, they are thin shells of lustrous porcelain that are permanently attached to the front surfaces of the teeth. Tough, lifelike and stain-resistant, they can cover up a number of defects in your smile — including stains, chips, cracks, and even minor spacing irregularities like the ones Vivica had.
Veneers have become the treatment of choice for Hollywood celebs — and lots of regular folks too — for many reasons. Unlike some treatments that can take many months, it takes just a few appointments to have veneers placed on your teeth. Because they are custom made just for you, they allow you to decide how bright you want your smile to be: anywhere from a natural pearly hue to a brilliant "Hollywood white." Best of all, they are easy to maintain, and can last for many years with only routine care.
To place traditional veneers, it's necessary to prepare the tooth by removing a small amount (a millimeter or two) of its enamel surface. This keeps it from feeling too big — but it also means the treatment can't be reversed, so once you get veneers, you'll always have them. In certain situations, "no-prep" or minimal-prep veneers, which require little or no removal of tooth enamel, may be an option for some people.
Veneers aren't the only way to create a better smile: Teeth whitening, crowns or orthodontic work may also be an alternative. But for many, veneers are the preferred option. What does Vivica think of hers?
"I love my veneers!" she declared, noting that they have held up well for over a decade.
For more information about veneers, please contact us or schedule an appointment for a consultation.