Posts for: April, 2018
By Greenleaf Dental Care
April 21, 2018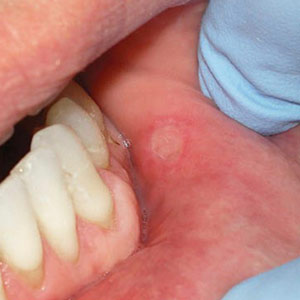 They seemingly pop up out of the blue inside your mouth: tiny sores that are sometimes painful — and always annoying. Then, in about a week to ten days these small, irritating lesions are gone.
They're known as canker sores: the most common break out in the linings of the mouth, including the cheeks, lips, under the tongue or even the back of the throat. Medically known as aphthous ulcers, you'll recognize these round lesions by their yellow-gray center surrounded by a red "halo."
You might feel a tingling sensation a couple of days before an outbreak. Once they appear they usually last a week to ten days; during that time they can cause discomfort especially while eating or drinking.
We don't know fully what causes canker sores, but it's believed they're related to abnormalities in the immune system, the processes in the body that fight infection and disease. High stress or anxiety and certain acidic or spicy foods like citrus fruit or tomato sauce also seem to trigger them.
Most people experience canker sores that range in intensity from slight discomfort to sometimes severe pain. But about 20-25% of people, mostly women, have an acute form known as recurrent aphthous stomatitis (RAS). Thought to be hereditary, RAS produces clusters of ulcers that are almost always painful, and which come and go on a regular basis.
Our main treatment goal with canker sores is to decrease discomfort while the outbreak runs its course and promote rapid healing. There are over-the-counter ointments that often prove effective. For more resistant symptoms we can also prescribe topical or injectable steroids or other medications.
Canker sores are rarely concerning as a significant health issue. You should, however, take an outbreak seriously if it hasn't healed within two weeks, if the outbreaks seem to be increasing in frequency or severity, or you're never without a sore in your mouth. In these cases, we may need to take a tissue sample of the lesion to biopsy for signs of cancer, pre-cancer or some other skin disease.
More than likely, though, the canker sore will be benign albeit annoying. With effective treatment, though, you can get through the outbreak with only a minimal amount of discomfort.
If you would like more information on treating canker sores, please contact us or schedule an appointment for a consultation. You can also learn more about this topic by reading the Dear Doctor magazine article "Mouth Sores."
By Greenleaf Dental Care
April 11, 2018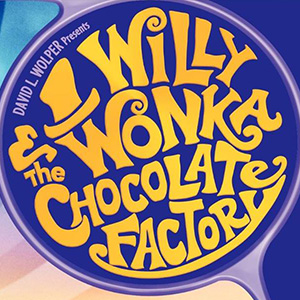 The classic movie Willie Wonka & the Chocolate Factory, starring Gene Wilder, still brings back sweet memories of childhood to people everywhere. Recently, the news broke that a remake of the beloved 1971 film is in now development in Hollywood. But at a reunion of the original cast members a few years ago, child star Denise Nickerson revealed that her role as gum-chewing Violet Beauregard caused a problem: she ended up with 13 cavities as a result of having to chew gum constantly during the filming!
It should come as no surprise that indulging in sugary treats can lead to cavities: The sugar in your diet feeds harmful bacteria that can cause tooth decay and other dental problems. Yet lots of kids (not to mention the child inside many adults) still crave the satisfaction that gum, candy and other sweets can bring. Is there any way to enjoy sweet treats and minimize the consequences to your oral health?
First, let's point out that there are lots of healthy alternatives to sugary snacks. Fresh vegetables, fruits and cheeses are delicious options that are far healthier for you and your kids. Presenting a variety of appealing choices—like colorful cut-up carrots, bite-sized cheese bits and luscious-looking fruits and berries can make it easier (and more fun) to eat healthy foods. And getting kids off the sugar habit is a great way to help them avoid many health problems in the future.
For those who enjoy chewing gum, sugarless gum is a good option. In fact, chewing sugarless gum increases the flow of healthful saliva in the mouth, which can help neutralize the bacteria-produced acids that cause cavities. Gums that have the ADA (American Dental Association) Seal of Acceptance have passed clinical tests for safety and effectiveness.
But if you do allow sugary snacks, there are still a few ways to minimize the potential damage. Restrict the consumption of sweets to around mealtimes, so the mouth isn't constantly inundated with sugar. Drink plenty of water to encourage saliva flow, and avoid sugary and acidic beverages like soda (even diet soda) and "sports" or "energy" drinks. Brush twice daily with fluoride toothpaste and floss once a day. And don't forget to visit our office regularly for routine checkups and cleanings. It's the best way to get a "golden ticket" to good oral health.
If you would like more information about sugar, cavities and oral health, please call our office to arrange a consultation. You can learn more in the Dear Doctor magazine articles "Nutrition & Oral Health" and "The Bitter Truth About Sugar."