Posts for: February, 2020
By Greenleaf Dental Care
February 20, 2020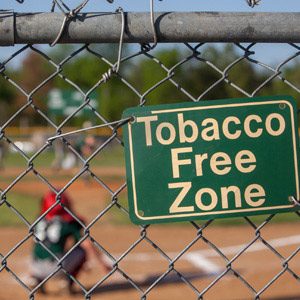 While sports like football, basketball and soccer have exploded in popularity over the last few decades, many Americans still have a soft spot for the granddaddy of them all: baseball. While technology has changed many aspects of the game, many of its endearing traditions live on.
Unfortunately, one baseball tradition isn't so endearing and definitely hazardous to health—tobacco, primarily the smokeless variety. Players and coaches alike, even down to the high school level, have promoted or at least tolerated its use.
But there are signs this particular baseball tradition is losing steam. Not long ago, the San Francisco Giants became the first major league baseball team to prohibit tobacco in its home stadium—on the field as well as in the stands. The move was largely in response to a law passed by the City of San Francisco, but it does illustrate a growing trend to discourage tobacco use in baseball.
While smoking, chewing or dipping tobacco can certainly impact a person's overall health, it can be especially damaging to the teeth, gums and mouth. Our top oral health concern with tobacco is cancer: Research has shown some correlation between tobacco use (especially smokeless) and a higher risk of oral cancer.
You need look no further than the highest ranks of baseball itself to notice a link between tobacco and oral cancer. Although from different eras, Babe Ruth and Tony Gwynn, both avid tobacco users, died from oral cancer. Other players like pitcher Curt Schilling have been diagnosed and treated for oral cancer.
Cancer isn't the only threat tobacco poses to oral health. The nicotine in tobacco can constrict blood vessels in the mouth; this in turn reduces the normal flow of nutrients and disease-fighting immune cells to the teeth and gums. As a result, tobacco users are much more susceptible to contracting tooth decay and gum disease than non-users, and heal more slowly after treatment.
That's why it's important, especially in youth baseball, to discourage tobacco use on the field. While most of baseball's traditions are worthy of preservation, the chapter on tobacco needs to close.
If you would like more information on the oral health effects of tobacco, please contact us or schedule an appointment for a consultation.
By Greenleaf Dental Care
February 10, 2020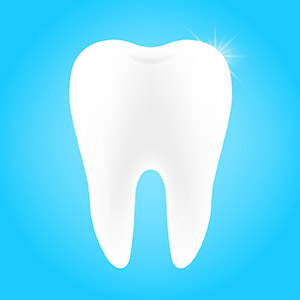 Your teeth face a hostile environment populated by disease-causing bacteria. But your teeth also have some "armor" against these microscopic foes: enamel. This hard outer tooth layer forms a barrier between harmful bacteria and the tooth's more vulnerable layers of dentin and the inner pulp.
But although it's tough stuff, enamel can erode when it comes into contact with high concentrations of mouth acid. Losing substantial amounts of enamel could leave your teeth exposed to disease.
So, here are 3 things you can do to help protect your enamel so it can keep on protecting you.
Careful on the brushing. Brushing removes dental plaque, a thin bacterial film on teeth most responsible for dental disease. But be careful not to brush too often, too hard and too quickly after eating. Brushing more than twice a day can cause gum recession and enamel wear; likewise, brushing too aggressively. You should also wait at least 30 minutes after eating to brush to give your saliva sufficient time to neutralize any acid. You could lose tiny bits of softened enamel brushing too soon.
Cut back on acidic foods and beverages. Spicy foods, sodas and, yes, sports and energy drinks all contain high amounts of acid that can increase your mouth's acidity. It's a good idea, then, to reduce acidic foods and beverages in your diet. Instead, eat less spicy foods and drink primarily water or milk. Also, look for foods and beverages with calcium, which helps increase your enamel's ability to remineralize after acid contact.
Don't eat right before bedtime. There are a lot of reasons not to eat just before you hit the hay—and one of them is for protecting your tooth enamel. Saliva normally neutralizes acid within a half hour to an hour after eating. While you're sleeping, though, saliva production decreases significantly. This in turn slows its neutralizing effect, giving acid more contact time with enamel. So, end your eating a few hours before you turn in to avoid too much acid remaining on your teeth.
If you would like more information on protecting your teeth and gums from dental disease, please contact us or schedule an appointment for a consultation.